BOX STATION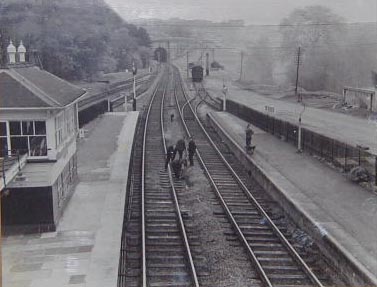 My interest in railways was first kindled in 1944 when, due to the death of my mother, my two sisters and I moved to Maidenhead from Portsmouth to live with my Father's sister. Within two weeks of moving, my father who was a regular in the Royal Navy was drafted to HMS Adamant of the British Pacific Fleet in the war against Japan.
Maidenhead was of course on Brunel's 'race track' of level track from Paddington to Savernake on the Bristol main line. Some of my school pals introduced me to train spotting and on Saturday mornings armed with Ian Allen's 'ABC of GWR Locomotives' we would meet at a cutting about half a mile to the west of Maidenhead station known locally as 'The Gut'. It was still wartime and the locomotives and carriage stock were dirty and drab with the brass work and copper capped chimneys painted over. Never the less it was all very exciting stuff with some very run down Stars, Castles and Kings with bad steam leaks from piston and valve glands issuing clouds of steam and working very hard to arrive at their destinations 'on time'. Occasionally one would be lucky and see an engine recently outshopped, unlined but very pristine.
The highlight of the morning was to see what was hauling 'The Limited', a train of 14 carriages better known as the 'Cornish Riviera Express', the flagship of the Great Western Railway. By 1946/47 it had been restored to its former glory hauled by an immaculate 'King' with gleaming paintwork, polished safety valve bonnet and brass work and a rake of clean chocolate and cream coaches. It still departed from Paddington at 10.30 am as it had from 1906. For some unknown reason the 'Up Riviera' did not have the same fascination as the 'Down' for us boys. It departed from Penzance at 10.00 am but I do not ever recall it being called the 'Up Limited' or 'Up Riviera'.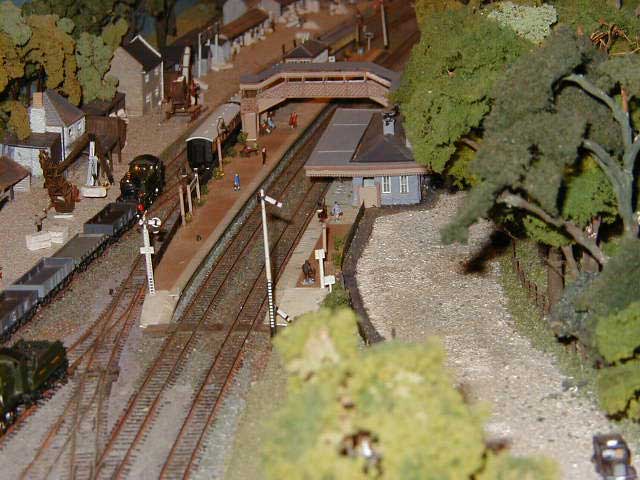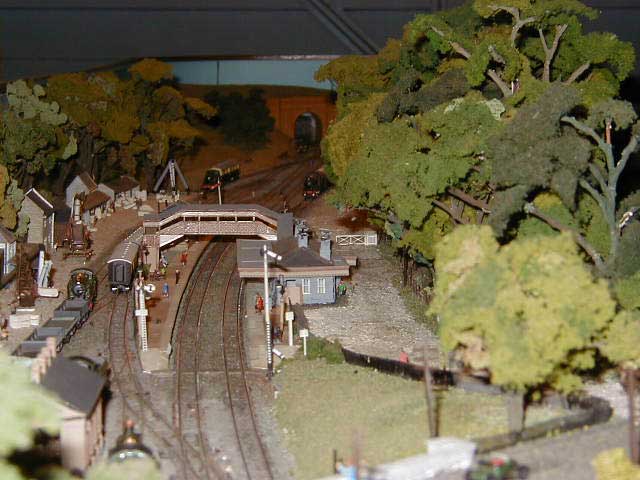 At the end of 1949 I started my engineering apprenticeship and in those days it was still a 44 hour week so trackside Saturday mornings had to be given over to work. By then I was completely hooked on all things Great Western and became an avid reader of all historic, technical and operating books and publications - as long as it was steam, Brunel, Gooch and Churchward.
In 1955 I joined the Royal Navy and later that year was drafted to HMS 'Royal Arthur' at Corsham, Wiltshire - Brunel country. Being only a few miles from Box and its famous tunnel, I decided one Saturday to explore the area. With the aid of an O.S. map I set off to view the western portals of Box and Middle Hill tunnels and was fascinated by the lavishness of their construction and fašades. 1 mile west of the western portal of Middle Hill tunnel in a cutting lies Box station with the A4 London to Bath Road crossing the line at the western end of the station.
Box was opened on 30th June 1841 and closed under the Beeching Axe on 4th June 1965 for passenger traffic and on the 10th June 1963 for goods.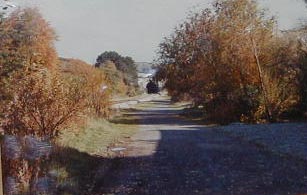 Today there is no sign of the existence of a station ever having been there.
The once attractive station of Box must have been one of Brunel's delights, for he built it in lavish style, beyond what one would deem necessary. No doubt it's setting enhanced its architectural appeal as well as the coupling of the name with the famous tunnel just over a mile towards the east. The station was built about the same distance from the tiny hamlet from which both station and tunnel took their names, and surely a more convenient site (for the passenger station at least) would have been where 'Mill Lane Halt' was situated, between the tunnels.
The layout itself barely altered from the late Victorian times to the 1960's rationalisation, except that in June 1898 the (then) east and west signal boxes were replaced by one on the upside platform, aptly named 'Box Signal Box', and the two platforms were slightly extended in the Bath direction. The short siding on the upside (just passing over Box Brook) was added prior to 1908 together with a double slip and main line connection, and thereafter remained virtually static until the Beeching Axe fell in the 1960's. The engine shed closed on 24th February 1919.
The 1938 working time table (Summer period) reveals the odd arrangement of the signal box being open from 8.00 pm on Sunday evenings until 6.00 am the following Sunday morning. The box was provided with a switch.
At the time of my first view of Box station, I decided that one day I would build a true scale model of the location. It was to be 30 years later that I made a start in 1985. By then I had been out of the Navy nearly 20 years and had been working in the Midlands. It was to be in EM gauge and would be sited in the loft of my house which from gable to gable was 35ft. Enough space to accurately scale from the west portal of the Middle Hill Tunnel to the A4 road bridge to the west of the station. The base boards had all been made and most of the scratch built track and points laid. I had also built about 15 locomotives when disaster struck in 1990 and I had to move house.
There was no way that the layout in its current scale would fit any where in the new house and with no one found to take it on, it was sadly scrapped. Despite this there was still the compelling urge to create a scale model of Box, but it would have to be in a smaller scale and that meant N gauge.
I knew that this would be an uphill task because of the lack of fine scale 9mm point work which would be needed. I tried my hand at making my own using the tried and tested copper clad sleeper method. Whilst they looked presentable they were decidedly not reliable in operation, particularly the single and double slips.
To make matters worse, I wanted to use live frogs simply to make it look right. Equally there was another problem, that of locomotives and rolling stock. In the early 90's Graham Farish only produced a Castle and Hall class tender loco, a 61xx and a small pannier tank, neither were there many kits around. Grafar coaches although chocolate and cream livery were not Great Western.
In 1992 I again dug out the British Rail track plans of Box and set about re-designing the layout to 2mm to the foot. This looked more promising as it could be accommodated in an area of 12f x 2ft 3" and it would go in any garage and would only require two 6ft base boards. It could not of course have the same fine detail of the larger gauge.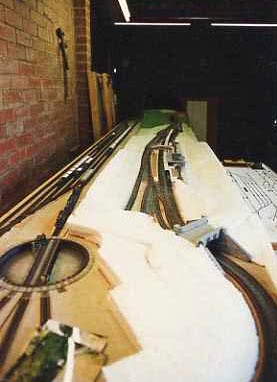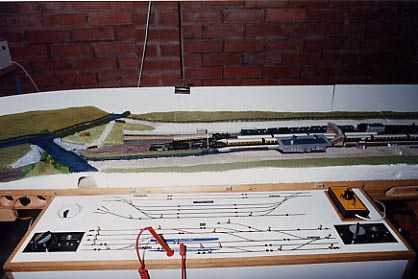 &nbsp










Whilst the base boards and trackwork were being made and laid my research into Box continued. Visits to the GWR museum at Swindon unearthed some material but more importantly the curator put me in touch with John Froude the chairman of the Great Western Society, Bath, who had written an excellent article on Box published in the 'British Railway Journal' Special GWR Edition No. 2 published by Wild Swan Publications Ltd. I was on a high. On contacting John Froude he provided me with a wealth of information, track plans, signal and disc positions, mile posts and a copy of the only known photograph of Brunel's goods shed and a wealth of other detail such as photographs of the different type of cranes on Bath Stone Firms Ltd wharf on the north side of the station.

John Froude put me in touch with David Pollard, curator of the Pickwick Underground Quarry Museum at Box whom I went to see. David in his research had collected much valuable information including an insurance company drawing of the position of all the buildings and cranes on the Bath Stone Firms wharf. He also provided me with a copy drawing of a mobile crane that ran on Brunel's 7ft gauge track and a lot of other details of the activities of the wharf.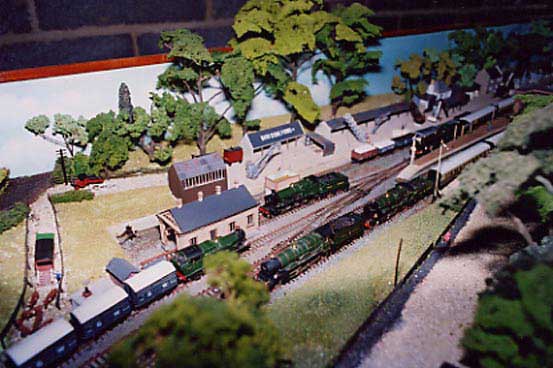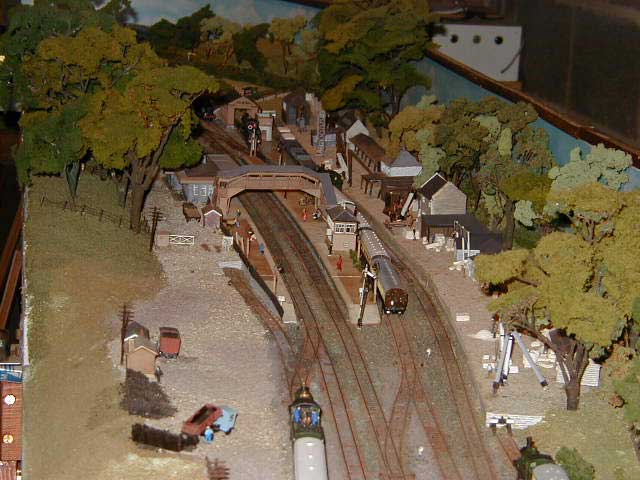 John Goodman, secretary of the Great Western Society Didcot, whom I also went to see, kindly provided information on publishers, address and contact of articles about Box which proved very useful. Amongst which was the Oxford Publishing Company from which I obtained photographs of the station and its approaches.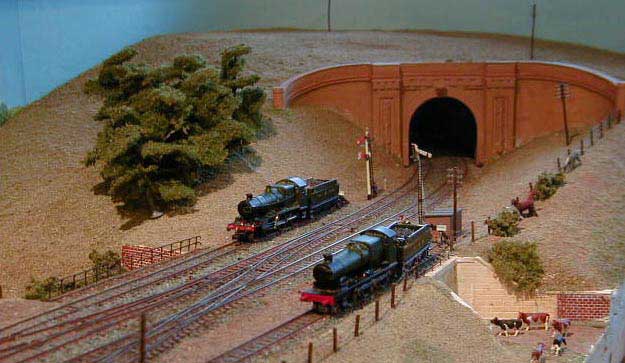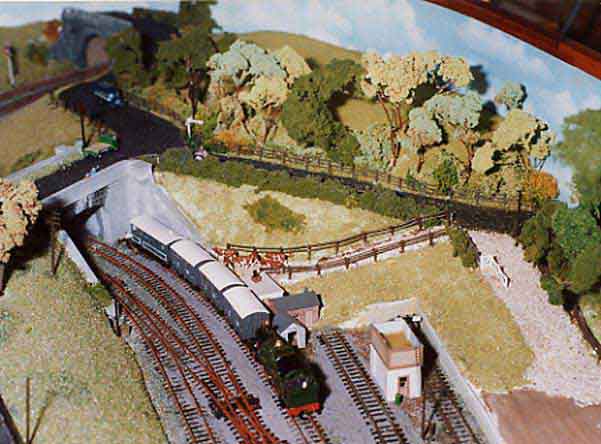 Access was available above the top of Middle Hill Tunnel. Armed with a tape measure, builders line, plumb bob and camera, I paid a site visit to measure the west portal and then adopted the same method for the A4 road bridge.
I felt that I now had sufficient information to accurately model these structures using Slaters Plasticard of various thicknesses. I had acquired photographs and plan drawings of the station building and up platform, signal box and shelter. Now it was a question of time and effort to make it all and build it into the layout.
I had been in exile in the Midlands for 28 years and retired for 5 years and decided that I wanted to go home to the Solent. This time the railway could come with me, so in December 1995 I moved back South. The landscaping of the layout was about 90% complete and although I had acquired four Grafar Locos, carriages and goods wagons etc, it was nowhere near the rolling stock that I envisaged for the era of 1920 to 1940's. As luck would have it, Peco at about that time released their finescale live frog single and double slip points so I could complete all of the trackwork.